Prophylaxis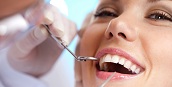 Problems such as tooth decay and gum bleeding can be prevented with good oral hygiene. Regular check-ups with your dentist are recommended to prevent complicated and expensive treatments. We thus remain at your disposal for professional advice.

Second opinion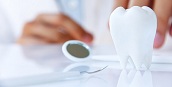 A second opinion is sometimes
required to help make the best
therapeutic choice.
We are at your disposal to analyse
a quote or simply devise a treatment
plan at a reasonable cost.
Our advice is free.
Whitening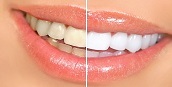 Regular consumption of tea
or cofee, among other drinks
and foods, tends to cause tooth
discoloration. A simple whitening kit
enables you to significantly improve your smile in a week.


Scaling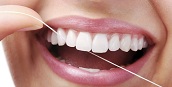 Tartar removal is recommended on
a regular basis to maintain clean
teeth and healthy gums.
Dental plaque causes discolouration and irritation that generally contributes to premature loss
of teeth.

Preservation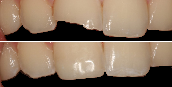 The resins used for our dental care
give a perfectly natural and aesthetic rendering in the treatment of caries
or the reconstruction of a damaged
tooth.



Implants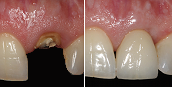 An implant advantageously replaces
a tooth that could not be preserved,
for instance in the case of a premature
loss. Clinical studies demonstrate a
proven biocompatibility of the alloys used.


Orthodontics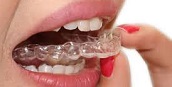 Improve your smile with an elegant orthodontic system consisting of a series of invisible dental splits that smoothely allign your teeth.



Payment flexibility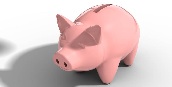 The cost of dental care can be
expensive, and sometimes cause
financial distress.
We are open to discussion, so do not hesitate to ask for monthly
settlements!
Dental Laboratory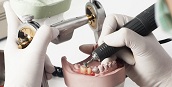 A specialised team assists us for
the making of crowns, onlays,
veneers, and dentures.
They are at your disposal for professional advice.